Residential pressure washing is an excellent option for any home, and there are many benefits to washing the outside of your home and its surrounding property on a regular basis. However, it's also best if you leave this work to a pressure washing company near you rather than trying to tackle it on your own!
A home is constructed to withstand rain, high winds, sleet, and the like, so a thorough power washing isn't typically harmful to a house unless you use too much pressure, the wrong detergents for outside surfaces, or improper washing techniques.
Proper care and maintenance of a home ensures that it's in good repair, and regular power washing helps protect a home from damage but only if this job is done right! To ensure you know the best choice when it comes to residential pressure washing for your home, note some benefits of exterior house washing, roof cleaning, and other such services, and some reasons why it's best to leave this job to the pros!
Benefits of Residential Pressure Washing
While some homeowners assume that residential power washing is dangerous for their home no matter how it's performed, there are actually many benefits to scheduling regular exterior house cleaning. If you've never had your home power washed by a company near you, consider some of those benefits here, and be sure to discuss them with a pressure washing contractor in your city as well!
Roof cleaning removes layers of soot, acid rain residues, dirt, dust, and other debris that tend to dry out shingles and cause them to become brittle and crumbly. Professional roof washing also cleans away mold and mildew for a healthier outdoor environment on your property, as well as algae that tends to grow and spread and actually eat away at roofing shingles!
Storm debris tends to settle into the nooks and crannies of a roof as well as its many valleys, piling up and loosening shingles and tiles. Proper roof washing cleans away that debris and protects your home's roof from long-term damage.
Exterior house washing removes dirt, dust, mud, sand, silt, and other damaging debris and residues, as well as insect nests and termite tunnels, discouraging those bothersome pests from making their way into your home!
Regular window washing removes sand, silt, storm residues, acid rain residues, and other debris that etch glass and cause cracking and chipping. Professional pressure washing of windows also means a brighter and more welcoming interior space!
Sidewalk and driveway pressure washing cleans away sand and silt that tend to get ground into the pits and pores of concrete, reducing the risk of scratching and other damage. Driveway pressure washing also protects painted concrete and asphalt from premature damage caused by motor oil and other such fluids.
Pool deck cleaning is vital for any property with a pool, as residues from chlorine and other such chemicals tend to dry paver stones and concrete. Moss, mold, mildew, and similar contaminants that often develop around a pool are also very slick and hazardous! A garden hose is typically insufficient for cleaning those surfaces, while proper power washing kills and then rinses away moss and mold.
Clogged gutters allow rainwater to wash over their sides, leading to water damage along a home's exterior walls and its foundation. Professional gutter cleaning ensures gutters are free of clogs and that rainwater runs to the connected downspouts.
Residential power washing exposes areas of damage and wear around a house and along its roof and exterior concrete surfaces. You can then make repairs to the roof, exterior walls, and other such surfaces when needed, helping to avoid even greater damage down the road.
Professional pressure washing for a house improves the property's curb appeal in an instant, allowing the true color of brick, siding, painted concrete, patio pavers and stone, wood decks, and other such materials to shine through! Washing away dirt and dust also makes a home look like new, while layers of grime make even the newest and nicest home appear rundown and dingy.
How to Safely Pressure Wash a House
The best way to safely pressure wash a house is to call a power washing company near you and leave the work to them! Consider some vital reasons why a homeowner should rely on a power washing company rather than attempting to clean their home's exterior, and some common mistakes homeowners often make when pressure washing a house on their own.
A professional power washing contractor will understand the best way to hold a pressure washing wand, to ensure that he or she removes dirt and grime without dislodging roofing shingles, trim work, concrete paint, and the like.
Different nozzles are needed for residential pressure washing, to create a wider spray and make quick work of larger surfaces, or to create a light spray that is safer for wood, patio pavers, and other such materials. An experienced pressure washing contractor will have access to a wide range of nozzles and will choose the right one easily.
Using the wrong detergent on various surfaces might result in damage to brick, roofing shingles, and exterior glass. Professional residential pressure washing companies use a variety of surfactants depending on the surface to be cleaned so that every trace of dirt is washed away while a property is protected from damage.
Cleaning agents like bleach and vinegar are often ineffective at washing away outside mud, moss, mold, and other contaminants and these liquids might also clog or otherwise damage pressure washing equipment! Homeowners often assume that the detergents and cleansers they use to clean interior surfaces are suitable for use outside, but these substances are often more damaging than effective.
While added pressure might be needed to reach upper levels of a home, too much pressure can chip brick, dent siding, dislodge roofing shingles and gutters, and even outright shatter a window! A power washing contractor will ensure that he or she uses enough pressure to clean all areas of your home as needed but without the risk of damage.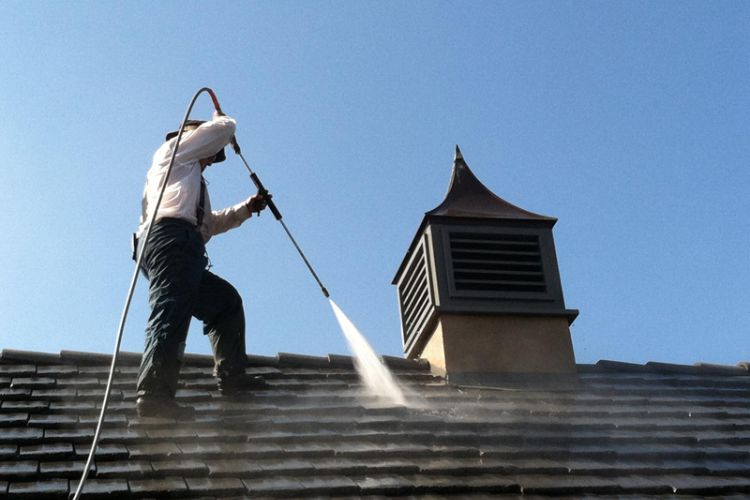 What Is a Soft Wash Pressure Washing?
One way to ensure a thorough clean of your home without the risk of damage is to choose a soft wash pressure washing. Soft wash systems use specialty surfactants that are designed to seep into cracks and crevices of a roof, gutters, concrete, asphalt, brick, siding, and other such surfaces. These surfactants dissolve even the thickest dirt, mud, grime, and other such debris.
Soft wash pressure washing then uses a low pressure rinse to remove that dissolved dirt and debris. A soft wash system means less splashing and splattering during the cleaning process, while still offering a more thorough clean of even the toughest, baked-on dirt and grime!
A residential soft wash cleaning is also useful for older surfaces such as brick and concrete that might be prone to chipping and cracking under the application of high pressure washing. Soft wash roof cleaning also won't dislodge even the oldest shingles and tiles, so a home's roof is safe from damage while still cleaned thoroughly and completely.
One reason that residential pressure washing is bad for a house is that high-pressure rinses tend to seep into small cracks and crevices along a home's exterior. You might even wind up with a soggy attic or interior rooms when you try to pressure wash a house! Soft wash systems, however, mean less risk of water getting into a home's interior spaces and less risk of water damage, resultant mold, and a musty smell inside the home.
How Often Should You Pressure Wash a House?
It's vital that a homeowner power wash a house as often as needed! There are many factors that might necessitate more frequent power washing for your home; for example, outside storms deposit lots of debris onto a home's surfaces, so houses in the tropics or areas with lots of rainfall tend to need power washing more often than others.
Dirt and debris might settle onto a home near a dirt road more often than others so homes in rural areas might need power washing several times throughout the year. Heavy vehicle traffic and nearby airports or marinas also mean lots of added soot on a home's roof and exterior surfaces, while production facilities tend to create lots of air pollution that winds up on your home's exterior, also necessitating more frequent power washing.
Certain areas of your home or property might need more frequent pressure washing in particular. Motor oil is very damaging to concrete and asphalt so if you have an older car that leaks oil, you'll need driveway pressure washing every year if not more often! If you live in a warmer climate and use your pool year-round, consider pool deck cleaning at least annually, to wash away damaging chlorine and other residues.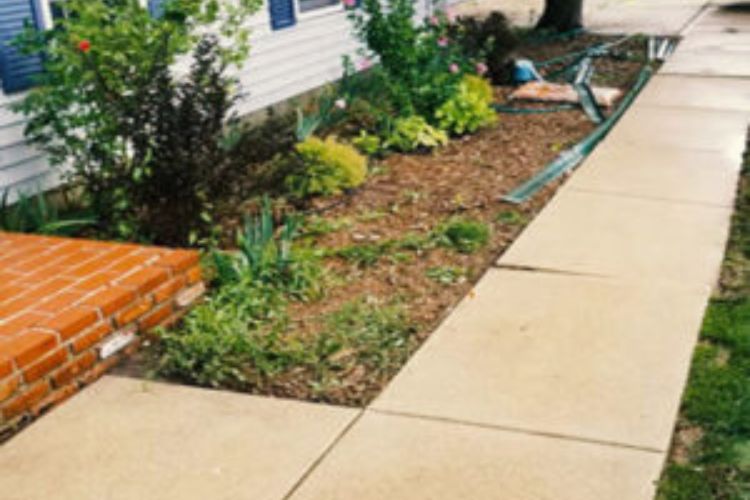 Related Questions
When is the best time to pressure wash a house?
Pressure wash a house after a stormy season, after summertime so that fertilizers and lawn care chemicals don't splatter onto a clean house, and in springtime so that you can wash away residues left behind from winter storms.
What is the cost to pressure wash a house?
Residential pressure washing is typically figured by a home's size and not just the time it takes to complete the job. Ask a power washing contractor if they charge by the square footage so you can better determine your expected residential pressure washing costs.